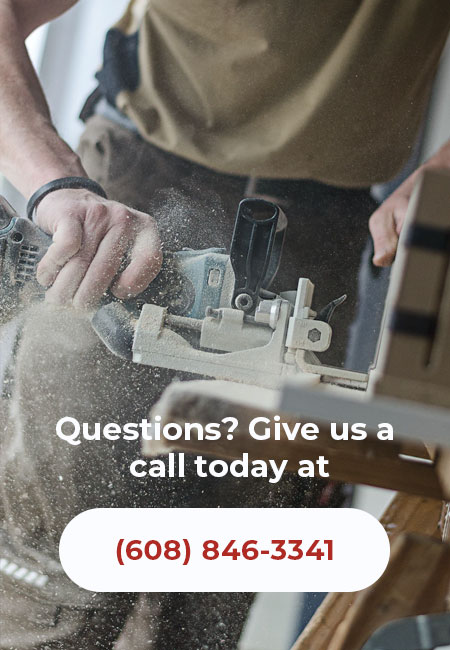 YOUR FEEDBACK IS IMPORTANT
Please fill out the form below to get a free consultation on your home addition:
We Make Your Repairs Painless
Beckman Builders can repair and/or restore almost any part of your Madison area home. Broken stairs, worn out hardwood floors, and leaking roofs are just a few of the many headaches that homes in need of repair can cause. Karl Beckman is a family man that knows what it means to raise a family and having a railing that is falling apart needs to be fixed as soon as possible. For Karl Beckman, no job is too big or too small.
Here are some before and after photos of some repairs performed by Beckman Builders.
Is your kitchen in need of some house modifications to make it complete? Or perhaps you need a Sunroom or Screen room added to your Deck or Patio area. Beckman Builders are complete home remodelers. We also offer Repairs, Bathroom Remodeling, and Doors & Windows replacement and repair.