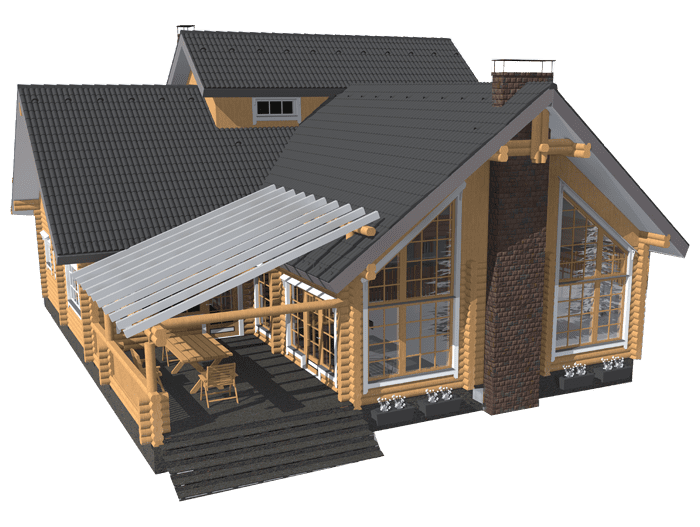 Who We Are
WELCOME TO BECKMAN BUILDERS
At Beckman Builders, Madison remodeling services, we strive to build your dreams exactly as you envision them. With this dedication, our hard work is shown through quality craftsmanship, attention to detail, and honest communication with you throughout the building or remodeling process.
Whether you are looking to build a new deck in Madison, remodel part of your kitchen or bathroom in Verona, or complement your home with a beautiful new sunroom in Sun Prairie, Beckman Builders can take care of all of your remodeling needs in the Madison Area, Call us today for a free estimate. We look forward to making your remodeling dreams a reality!
Company Overview
Home Building Contractors
Kitchen Remodeling Services
Our Madison area Remodelers can transform your old kitchen into a stunning new one! We strive to exceed every customer's expectations. We not only triumph in easing the remodeling process by delivering unmatched customer service, but we also place high value on client relationships.
Bathroom Remodeling Services
Enjoy a Bathroom fit for a King
When our Madison area Remodeling team start your bathroom remodeling job, we give it our undivided attention until it is finished.  Unlike other Remodeling companies in Madison and Waunakee that begin a job and then jump back and forth from one job to the next, we stay until your bathroom remodeling is complete and you are 100% happy.
Basement Remodeling Services
Get the most from your Home
Basement remodeling is a great way to add space for your family and utility to your home. Whether you're adding a laundry room, bedroom, or entire accessory dwelling unit, the carpenters and project managers at Beckman Builders will bring building expertise, precision, and care to your project.
Deck Building & Repair
Maximize your Outdoor Living Area
From small to large, Beckman Builders can transform your outdoor living area into a beautiful addition to your home. We design and build each and every project to be a personal masterpiece.
Sun & Screenroom Remodeling
Transform your Porch or Patio
With a new sun-room or screen-room Beckman Builders can create a new relaxation room for use up to all four seasons. You can enjoy the outdoors even when the weather isn't all that great.
Remodeling & Addition Services
Need an extra garage? Expecting a new addition to your family? Beckman Builders can increase your home's current footprint to accommodate whatever your needs are.
Testimonials From Clients in The Madison Area.
"When my husband and I were thinking about remodeling our basement, we looked into many options. We are so happy we chose Beckman Builders. The quality work, open communication and respect for our family's home environment were just some of the characteristics that made Beckman Builders the best choice. We would recommend them to anyone."
- Ben & Crystal
||
"Thanks for finishing up my project on time. It looks great! I will refer others to you who might be in need of your service. I'll give you a call if I decide to do the bedroom sometime."
- Tim (Basement remodel)
||
"From planning, to construction, to clean-up, Beckman Builders really went the extra mile to give us the deck we wanted. Karl was a pleasure to work with!"
- Tanya
||
"Karl was committed to working with us to design the custom deck we envisioned. Once the design was drawn up, he gave us multiple product options that helped us get exactly what we wanted within budget. He was very accommodating throughout the process and built us an eye-catching structurally sound deck, adding some nice finishing touches we never expected and wouldn't have thought of on our own. We are very pleased with it and wouldn't hesitate in a moment to recommend him to others, which we have."
- Jack & Bonita
||
"We are really pleased with how everything turned out. It looks even better than we had hoped. The tile floor looks wonderful, the screens look great, and the ceiling fan looks great. We are very pleased. I'm sure I will be in touch with you again for some future projects. But again thanks for everything and I enjoyed working with you."
||
"In the year 2005 - I have used Beckman Builders for four projects at our house. Karl has been very responsive to our needs and timing for the work to be done. He had great communication skills with us and came up with excellent ideas to solve our problems with our home. Would I use Beckman Builders again? Most definitely. I already have them scheduled for a small bathroom remodel in January 2006. Please check out and use Beckman Builders, they will not lead you wrong. Very competent gentleman and very good company."
||
"It was a great experience working with Karl from the design phase of our deck all the way through the construction. Karl and his crew were polite, trustworthy and very dependable. We are more than happy that we chose Beckman Builders and we will definitely be using them for future projects."
||
Beckman Builders put in new Anderson windows on the east side of my 74 year old home. I hired this company. The contractor measured the windows and the brought the Andersen window person and measured again. The house is old and 2 windows had to be special order because Andersen did not make that size. I hired this company because they remodeled my kitchen and did an excellent job. The windows were ordered and installed. The workers had to be careful because of possible lead paint and asbestos but there was none. They put in insulation which was not done originally. The workmen worked well together. The windows looked like the other windows in the rooms. Rained delayed some of the work was completed by their deadline and stayed within the budget. The rooms were left very clean after the installation. The contractor carefully inspected all of the finished work to make sure everything was done correctly. I was very pleased with the installation of the new windows.
||
Used them on two separate occasions. I am very happy with the quality of work they provided. I am sure I will be using them again in the future.
- S. Avokk
||
Beckman Builders is OUR builder; we wouldn't consider working with any other contractor. To date, Beckman Builders has completed three major remodeling projects in our home - kitchen, office, and dining room. All three jobs involved gutting the spaces and included extensive dry walling, tiling, custom carpentry, and heating, plumbing, and electrical work, The crew refinished and replaced floors; hung windows, doors and cabinets; painted and stained walls, ceilings, and trim; and installed counter tops, appliances, and hardware. Beckman Builders has also completed smaller jobs for us, including plastering walls and repairing and replacing exterior siding. We give Beckman Builders a five-star rating for three key reasons: 1) superb workmanship and attention to detail, 2) dedicated, professional staff, and 3) strong emphasis on communication and collaboration during the planning and construction stages. We can't wait to work with Beckman Builders on our next project.
- Karen Seno
Beckman Builders Showcase
Customers Faq
Answers to common questions.
At Beckman, we fully appreciate how difficult it is for people to find reliable and trustworthy contractors to build their dreams. We are always eager to prove to our customers that we are different!
Are you licensed and insured?
Yes, Karl Beckman has a state contractor license (dwelling contractor qualifier certification) and Beckman Builders, LLC has a dwelling contractor certification. We also carry all necessary insurance. All of our sub-contractors are also licensed and insured.
How do I select a reputable contractor that I can trust?
Check their references and make sure you ask specific questions that deal with the project you want done. When checking the references, make sure to ask if the project was completed on time and on budget. Check with the Better Business Bureau to see if there are any complaints about that contractor. Make sure they are fully insured. Ask to see pictures of past projects or even go look at them in person. Ask if they are members of any organizations (NARI, BBB, etc).
I do not know much about construction and I'm not even sure what questions I need to ask. How can you help me?
Karl Beckman (the owner of Beckman Builders) will personally sit down with you before the building process begins and ask you several questions so he can get a feel of what you are looking for. Then, from his experience he will give you options from which you can choose that will meet your needs. He is also at every one of Beckman Builders' jobs to make sure that the whole construction process goes smoothly and to answer any questions or concerns of the customer.
Who can I expect to show up and do the work?
Karl Beckman, owner of Beckman Builders, LLC is involved in 100% of all projects. He has also chosen sub-contractors that perform high quality and outstanding work. If for some reason there is a problem call him day or night and he will make sure it is taken care of.