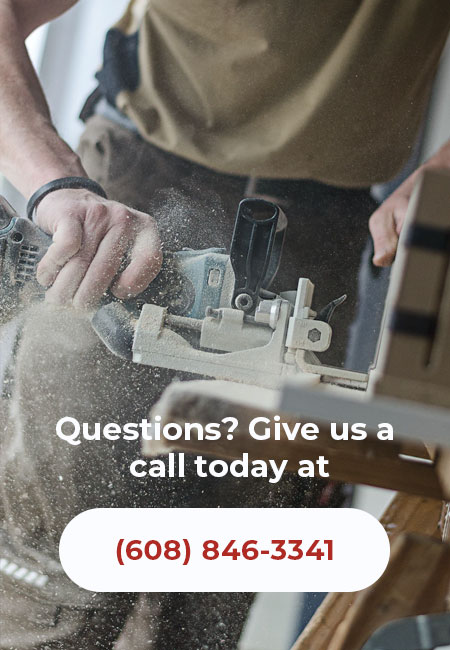 YOUR FEEDBACK IS IMPORTANT
Please fill out the form below to get a free consultation on your home addition:
We Make Your Dream Bathroom Your Reality
The Benefits Of Hiring a Bathroom Remodeling Specialist
Beckman Builders scrutinize and streamline every detail of the bathroom remodeling process, which has allowed us to eliminate the typical frustrations, construction delays and headaches too common in bathroom remodeling in the Madison area.
Our bathroom remodelers in Madison do the same type of work everyday. This specialization allows us to finish your Bathroom remodel quickly and efficiently, minimizing the disruption to your normal home life.
Beckman Builders remodelers display an exceptional level of pride in their work and are trained in customer service, ensuring courtesy and respect for your home during the bathroom remodeling process.
We are dedicated to your total customer satisfaction, demonstrated through our no compromise philosophy.
What makes Beckman Builders unique? When Beckman Builders in Madison start your bathroom remodeling job, we give it our undivided attention until it is finished. Unlike other bathroom remodeling companies in Madison that begin a job and then jump back and forth from one job to the next, we stay until your beautiful, new bathroom remodeling job is complete and you are 100% happy. We always strive to exceed your expectations and make your newly remodeled bathroom the bathroom you have always dreamed of having. Why not kill two birds with one stone and have us remodel your kitchen at the same time?
This bathroom in Middleton wasn't very modern so the homeowners called Beckman Builders and they got the bathroom of their dreams. Without changing the existing floor plan, Beckman Builders were able to remodel this 1990's bathroom in one week.
They installed a new tub and tiled a new shower. The new shower was also designed with the valve on the side wall as to prevent you from getting sprayed while turning the shower on. The floor was replaced with new heated tile which is powered by the old tub circuit. The countertop and sinks were replaced and cabinets were kept original. Below are the before and after photos that illustrate the beautiful craftsmanship brought to every job by Beckman Builders.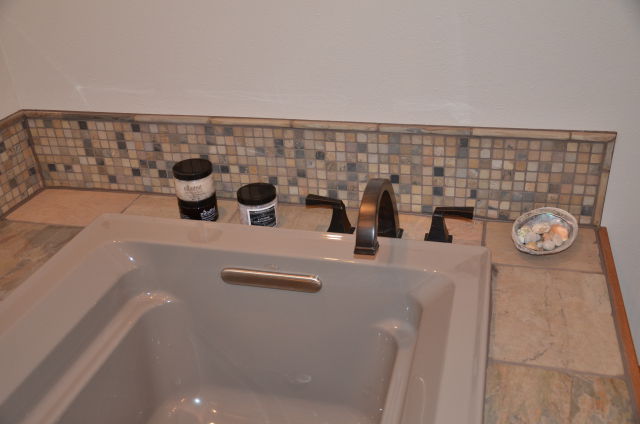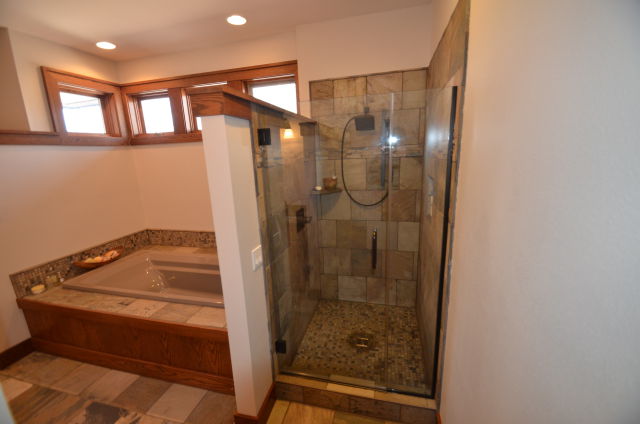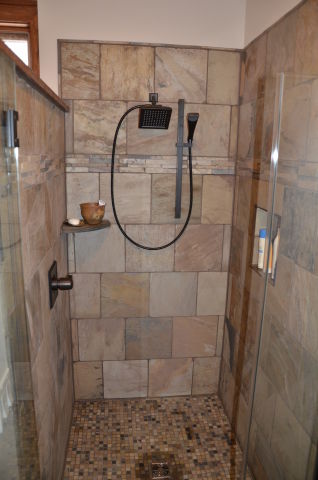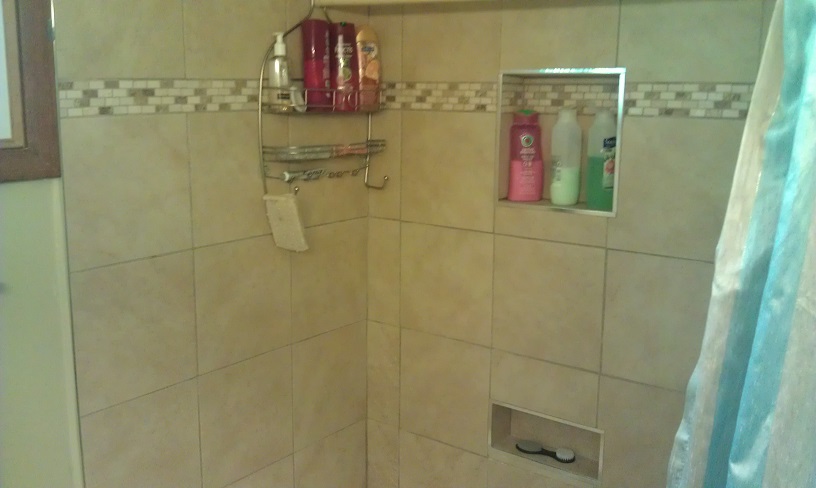 No job is too small for Beckman Builders. This is an old worn out tile tub surround in a home in Fitchburg. In less than a week Karl Beckman and his crew were able to tear out the old tile and refresh with a new tile surround. They also replace the counter tops. Take a look below at the finished version that completely wowed the homeowners.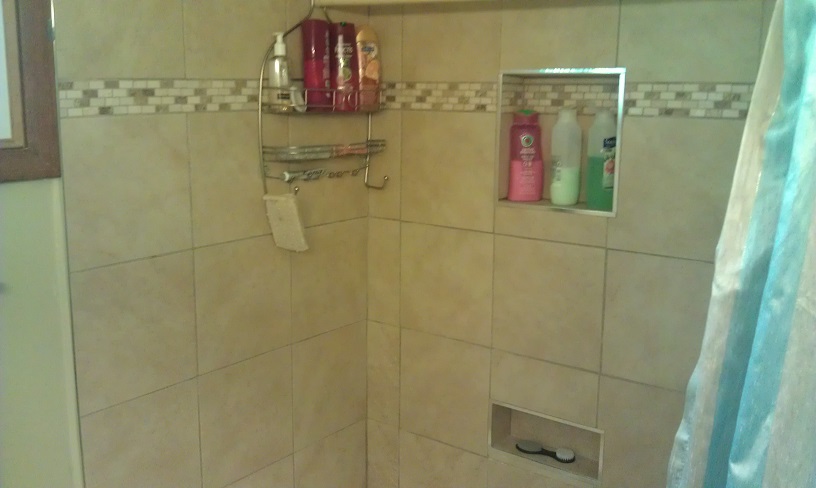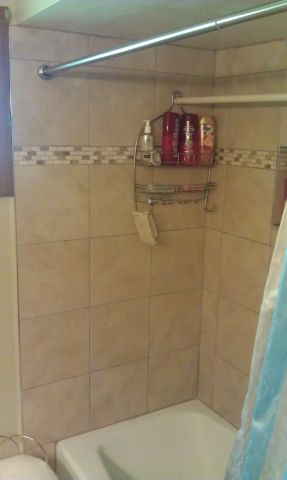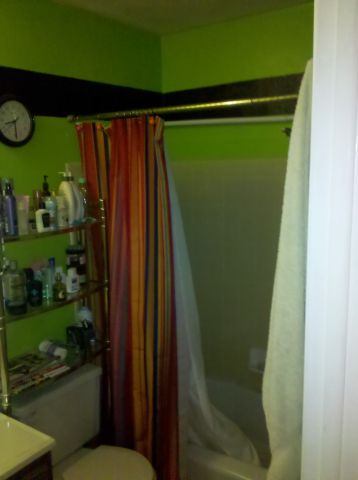 This bathroom was so outdated and ugly that these homeowners from DeForest needed serious help to get it turned into a new updated bathroom. Beckman Builders came in and completely gutted this bathroom and rebuilt it in less than one month. Now this old bathroom is another beautiful part of this DeForest home.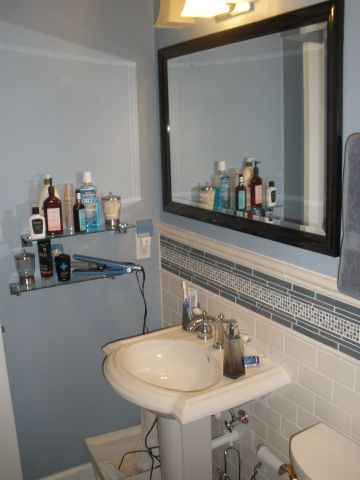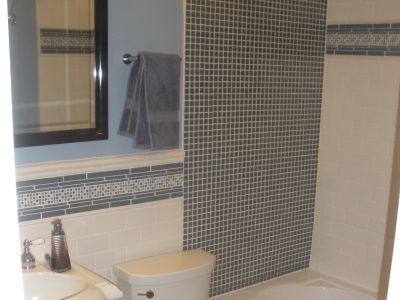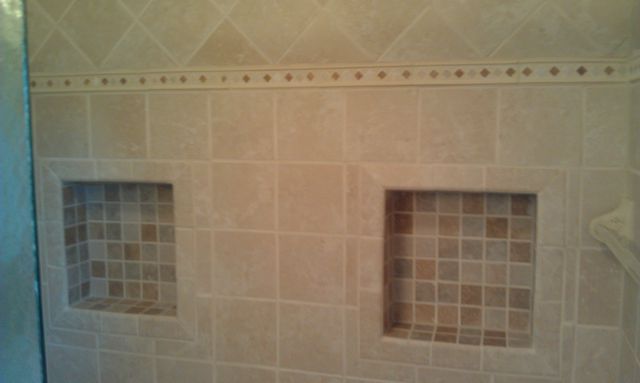 This bathroom in Middleton needed a few updates. Beckman Builders re-tiled the surround and added some features. They added a new shower head and a built-in bench. They also removed the tub and turned it into a walk-in shower.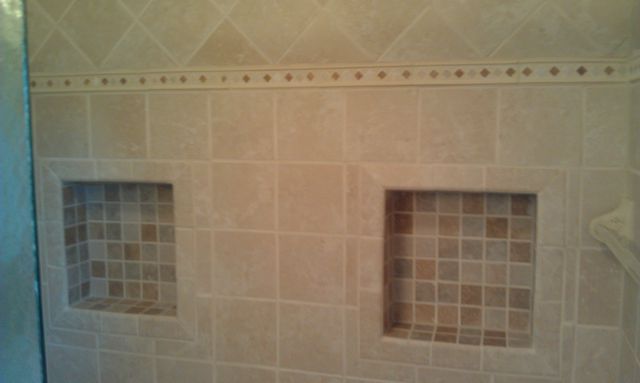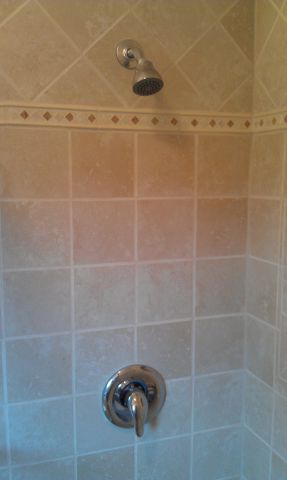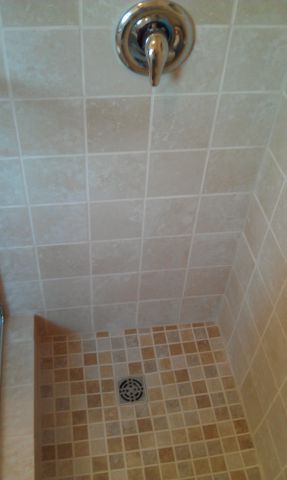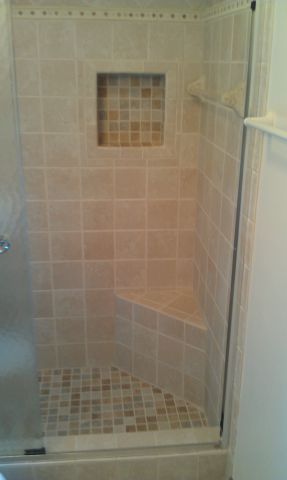 Is your kitchen in need of some house modifications to make it complete? Or perhaps you need a Sunroom or Screen room added to your Deck or Patio area. Beckman Builders are complete home remodelers. We also offer Repairs, Bathroom Remodeling, and Doors & Windows replacement and repair.